Zapp your brand and get your company noticed every step of the way with Zappmat's range of corporate branded ground mats.
Available to match your own bespoke corporate colours and logo, with a minimum order of just 40 mats, ZappMat is the perfect way to enhance your brand like never before!
Lightweight and portable for ease of handling, Zappmat mats can be used to create temporary access roads, pedestrian walkways, car parks, event floors, worksite compounds, driveway reinforcement and more.
Make a strong statement with Zappmat today!
Standard grey in stock for immediate delivery.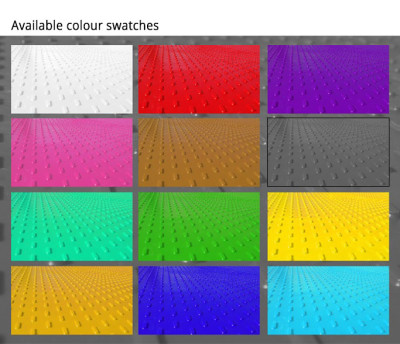 Click here to download the ZappMat leaflet.