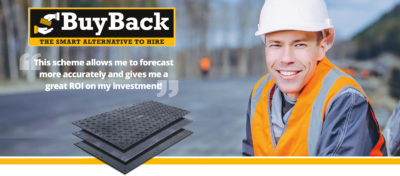 Reduce your project costs with this smart alternative to hire.
When your project has finished – what happens to your ground protection mats?
If you have bought them, earn some EASY MONEY and sell them back to us.
For long term projects 'Sale and Buy Back' is an increasingly attractive option for our clients. We'll pay up to £60 for second hand MaxiTrack mats and up to £40 for MultiTrack ones.
A guarantee from Ground-Guards to Buy Back your mats

A much more cost effective alternative to rental

Especially economical for longer duration jobs

Enables more accurate project planning and forecasting

Mats are long-lasting and reusable from job to job

Since our mats are easy to man-handle there are no additional mechanical offloading costs


BUY BACK RATES
Ground-Guards Ltd gives you an undertaking to buy back your mats within an agreed time window, for the prices below according to their condition:
GRADE A: £60 for MaxiTrack, £40 for MultiTrack
Light surface wear from rubber tracked or tyred traffic. No damage.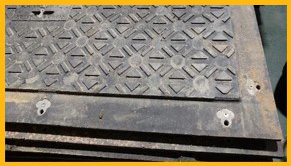 GRADE B: £30 for MaxiTrack, £10 for MultiTrack
Heavy scuffing e.g. from steel tracks. Board remains structurally sound with minor cosmetic wear or damage.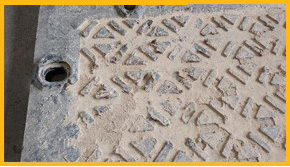 GRADE C: £5 for MaxiTrack and MultiTrack
Mechanical damage e.g digger bucket cuts, bends, deformation. Damage to joiners or edges. Structurally unsound.