If site safety, project efficiency and a healthy return on investment are your primary goals, then GroundGuards is perfectly placed to meet all your construction needs.
With a thorough understanding of the industry, we appreciate that time is money and efficiency is everything. That's why our ground protection solutions are designed to be simple, fast and easy to use.
We'll help you get immediate, safe access to your site, whilst protecting the surface underneath.
Our high performance range of heavy and medium duty products enables the quick and efficient construction of temporary car parks, site compounds, trackways and walkways.
Speak to our specialists today and build a more profitable future with us.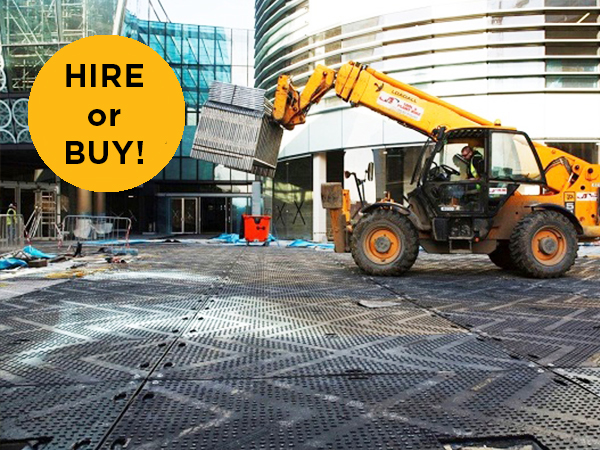 MaxiTrack
Featuring anti-slip tread and overlapping flange joints, the MaxiTrack extra heavy duty matting system can be installed quickly and easily by hand with no specialist joining tools needed. Ideal to create a temporary haul road or access route on site.
SignaRoad® 
SignaRoad® mats measure 3m x 2m and are made from an ultra-tough HDPE composite. They are connected together with special camlock fixings, which makes them quick and easy to assemble on site: ideal for creating large access roads for heavier plant!
MultiTrack
Create a high-traction, robust, temporary car park on site with MultiTrack hand-installed 2.4 x 1.2m mats. These mats clip together quickly for a simple installation, and can be easily re-configured across the site or from job to job.
FastCover
Made from 100% recycled PVC, FastCover provides a strong, durable and economical anti-slip surface. This flooring is cost-effective and very easy to lay; perfect for block paving protection and creating a temporary walkway for your site workers to use.